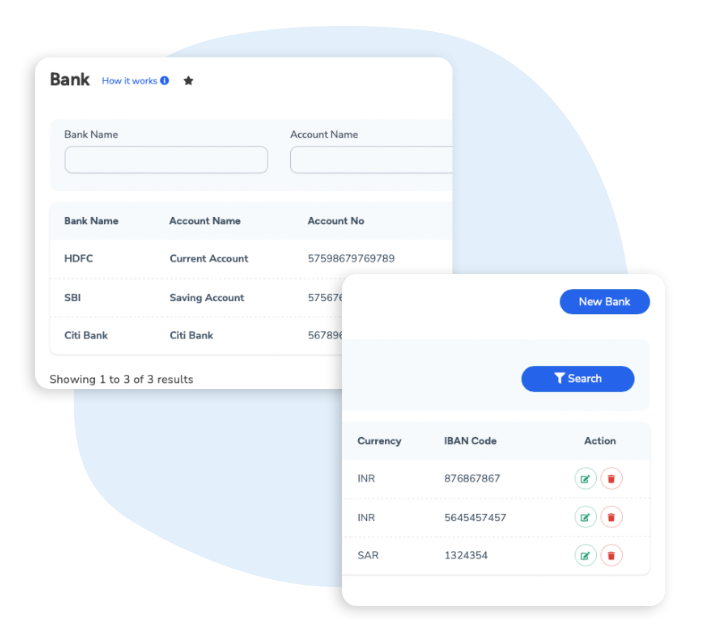 Ease Your Banking Tasks with Our Accounting Software
The goal of Banking Module is to make the process of tracking your money as easy and stress-free as possible. Our banking functionality provides you with a one-stop shop to securely store, manage, and track all of your banking needs. We use the highest levels of encryption and security to ensure that your information is kept safe and secure.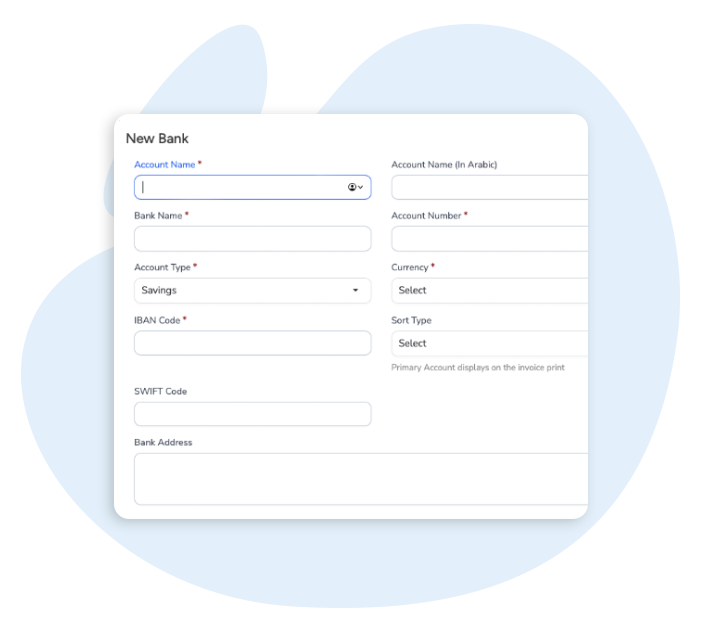 Your trusted financial partner for accounting success!
Our banking functionality allows you to easily set up, manage, and track multiple bank accounts within our software. You can easily access all of your banking information from one place, including account balances, and more.