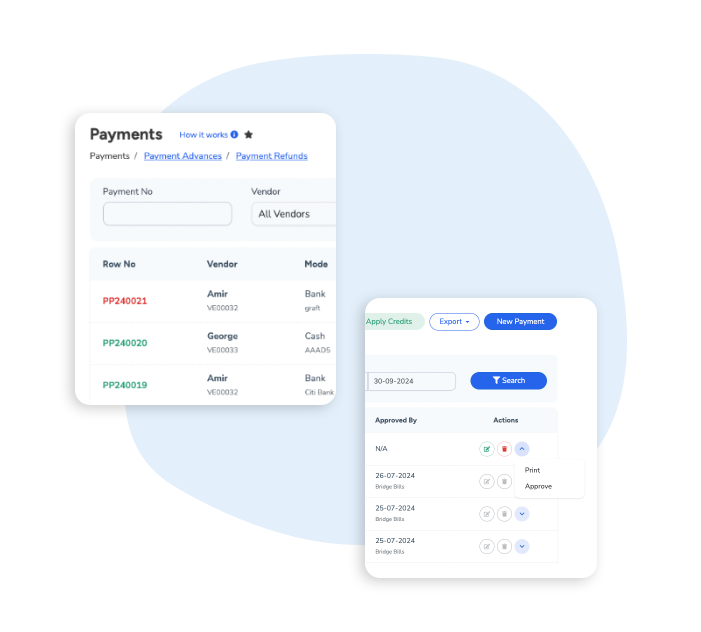 Secure Payments, Seamless Accounting
The Payment Module for managing payment and collection vouchers in accounting software provides a comprehensive way to manage cash flow and accounts receivable. The Payment Module is designed to help you streamline your accounts receivable and cash flow processes.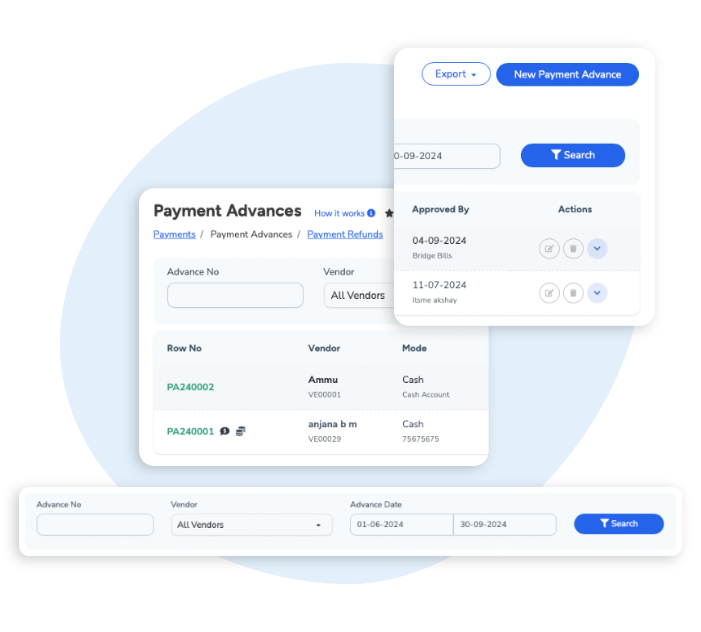 Use Bridge Bills to Simplify Payments
With this module, you can ensure that payments and collections are processed quickly and accurately and that you have full visibility into your cash flow.The Payment Module also includes features that allow you to track payments and collections due, create, and generate reports to help you better manage your cash flow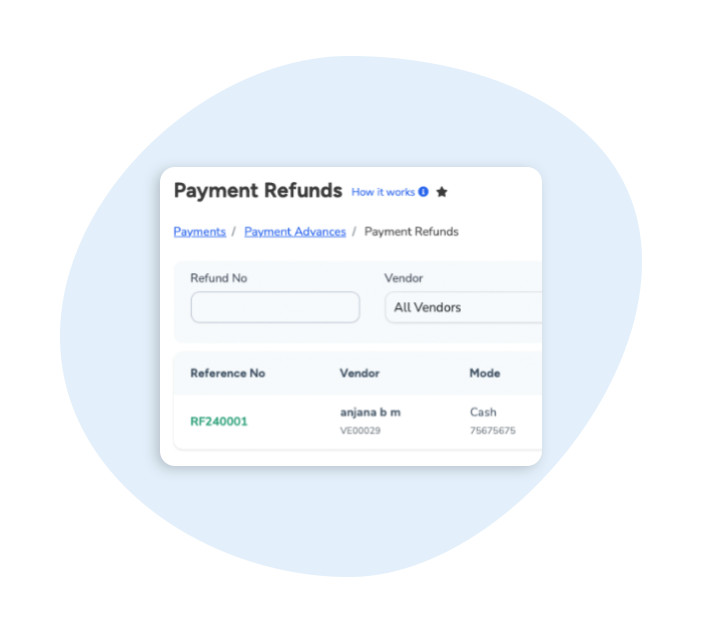 We Make Payments Tracking Easier
Bridge Bills allows you to quickly and easily create, process, and track payment and collection vouchers for customers, vendors, and employees. The module enables you to quickly enter payment and collection vouchers into the accounting software, and then review and approve the vouchers.