Streamline Your Invoicing Process with us
Invoicing is an essential part of any accounting software. Having an integrated invoicing module in your accounting software can provide you with a wide range of benefits, making it easier and more efficient to manage your finances. Bridge Bills allows you to make professional invoices in multiple formats.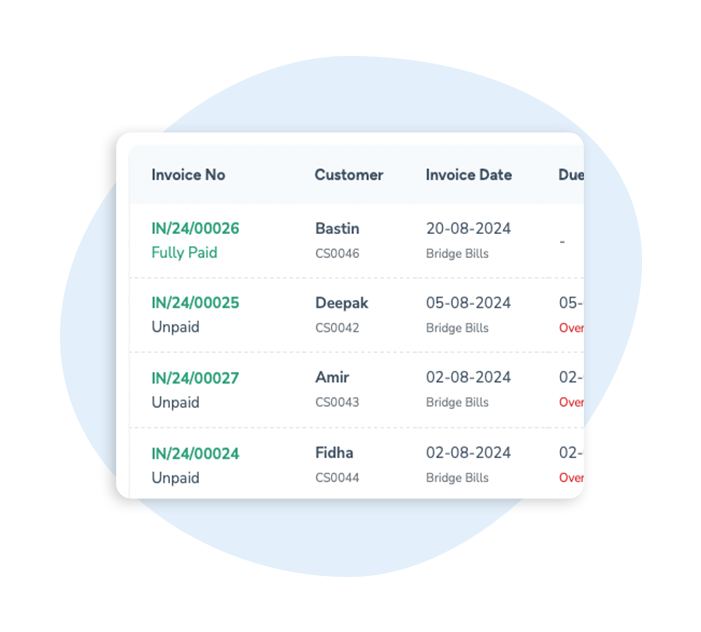 Get a Handle on Your Invoices with Bridge Bills
Staying on top of invoices can be a challenge for any small business, but Bridge Bills makes it easy. Bridge Bills is a revolutionary platform for businesses to take control of their invoices. With Bridge Bills, businesses can easily manage their invoices, track payments, and automate billing processes.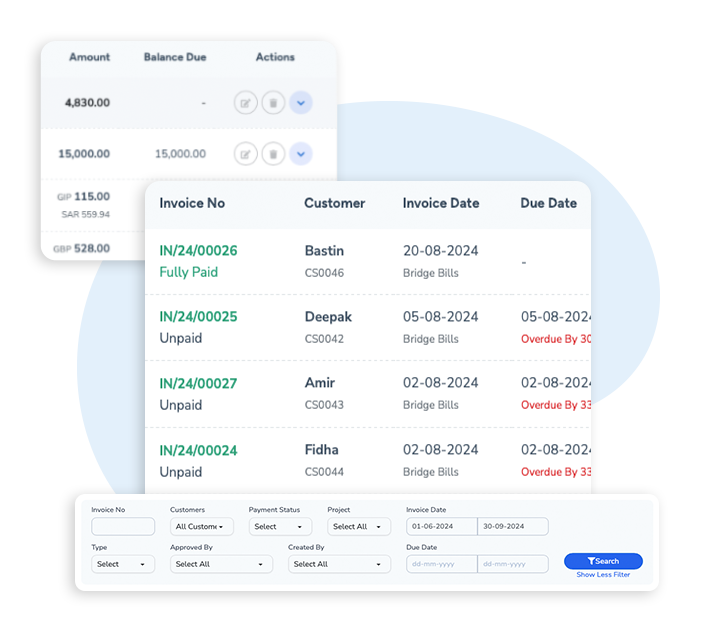 Make professional invoices with Bridge Bills
Bridge Bills helps businesses to create and send professional invoices quickly and easily. It offers a variety of features, such as customizable templates, integrated payments, QR code, and more. With Bridge Bills, businesses can create beautiful invoices that are easy to read and understand.