Billing
We offer a range of flexible pricing plans to meet your unique business requirements. Our Free Plan provides a risk-free entry point, with essential features at no cost. For those seeking more capabilities, our Basic, Advanced, and Premium Plans offer increasing levels of functionality to help streamline your financial management. You can try any of our plans with confidence, as we require no payment details upfront.
From the list provided, choose the desired subscription plan and gain insights into the plan's advantages by clicking on what's more. To select the plan, click on the Subscribe button.
Enter the card number, expiration month, year, CBC number, and zip. Additionally, provide the cardholder's name and select the country or region. Finally, click on Save Card to complete the process.
If you have a coupon code, you can type the code in the box given below to avail its offers.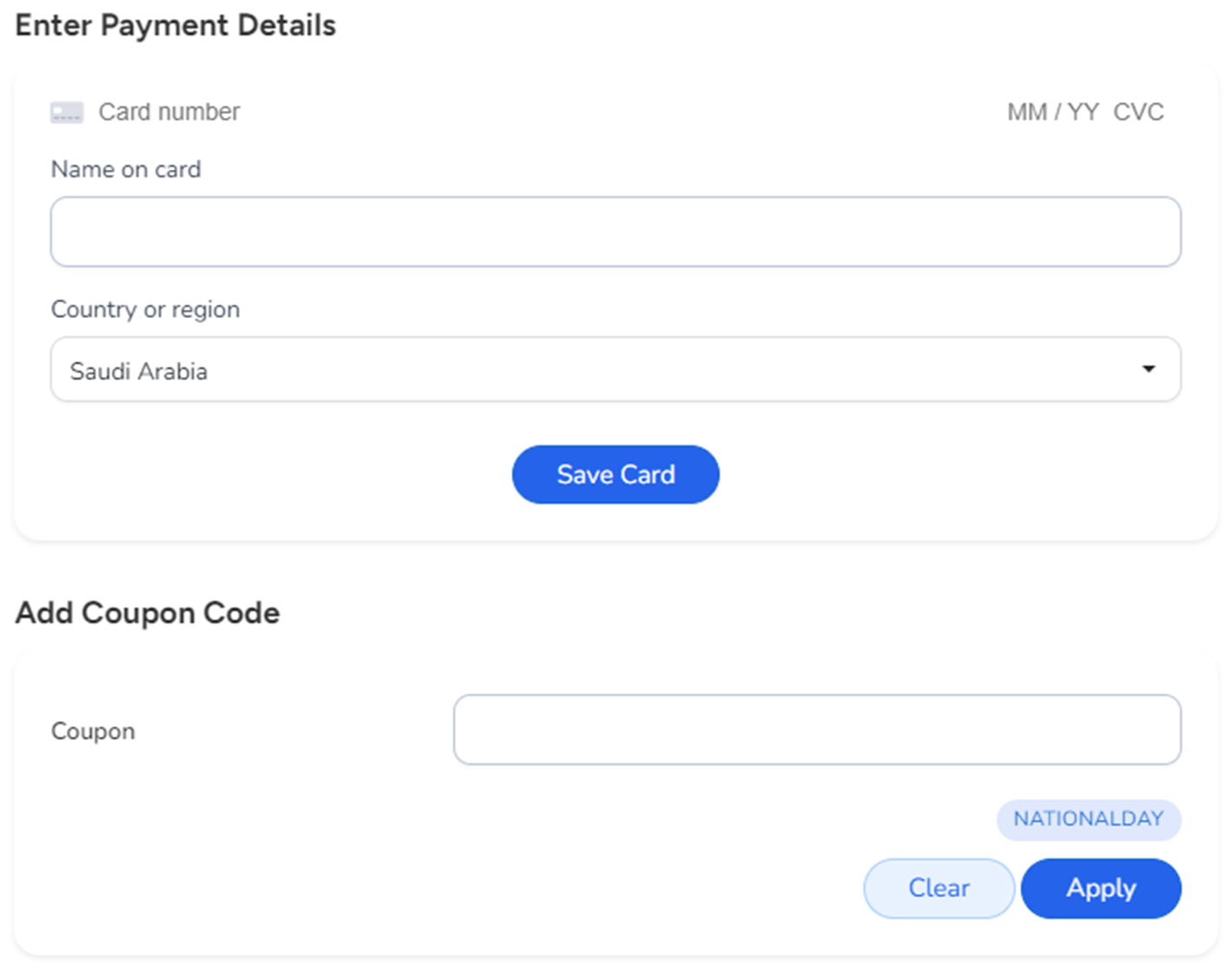 Enter the billing address here and proceed by clicking on Update. Enter the email address to which the payment receipt has to be received. You can view the payment details here and click on Make Payment to finalize the process.